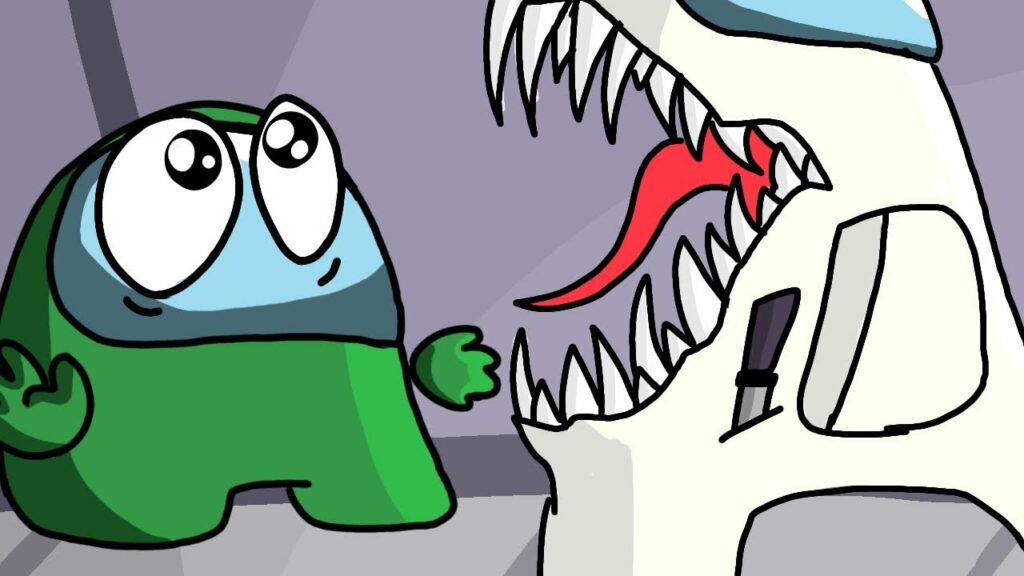 THE FIRST IMPOSTOR – AMONG US ANIMATION
Hornstromp Games
Views: 5812340
Like: 113807
How the impostors were created on the ship *Among us*
Best Among Us Animations:
The crewmates carried out their tasks calmly, each one in his position very happy! But one day a meteor falls from space inside Among Us's ship. It is about a monster or parasite that will infiltrate the skins of the crewmates as an impostor, killing everyone and taking the ship to destroy more planets.
If you found this video about the creation of the impostors in Among us interesting, we will make an origin of the creation of the crew members and their normal life on their own planets
Impostor life animation:
ORIGINAL HORNSTROMP
Please share & like to help us. Thanks all!
About Among us Game
Among Us is an online multiplayer social deduction game developed and published by American game studio Innersloth and released on June 15, 2018. The game takes place in a space-themed setting in which players each take on one of two roles, most being Crewmates, and a predetermined number being Impostors.
#AmongUs #AmongUsAnimation #AmongUsGame