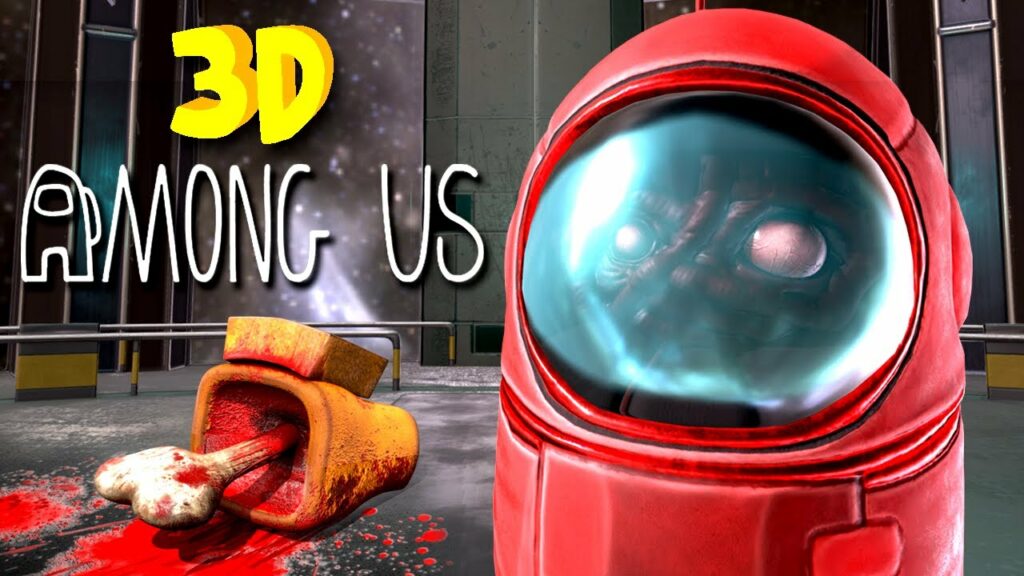 Realistic Among Us!!! (3D Characters)
dakblake
Views: 182362
Like: 5541
AMONG…US……BUT….3D!!!
Become Part of the Dakpack:
Watch this next:
Realistic Among Us!!! (3D Characters)
What's up MA DUDES!!!! How is it going today? Today we are going to be playing Among Us in the UNREAL ENGINE!!! We are bringing some 3D models that amazing people have made and are making our own 3D Among Us game! We are just doing a 3D showcase and placing the models into the Hello Neighbor mod engine! Not only that, we are going to be looking at some Among Us crazy 3D Kill animations that I have made and look super weird and funny! Join me on this weird and awesome mission to have fun and see what it would look like to have a 3D AMONG US GAME!!! Enjoy.
#dakblake #amongus #amongus3d
Vlog Channel:
Subscribe To The Main Channel!:
Models Made by these amazing people
Slayed Crewmate
By: oriolfrancin99
Link:
3D Imposter Model
By: xweert123
Link:
Funny Among Us 3D Toilet Paper Model
By: JuanG3D
Link:
Video Edited By: Kirara Lala
Channel Link:
NEW MERCH:
————————————————————————
Follow Me:
👉 Twitter 👈 :
📹 Instagram 📹:
Game Info:
Check out Among Us:
Play with 4-10 player online or via local WiFi as you attempt to prepare your spaceship for departure, but beware as one or more random players among the Crew are Impostors bent on killing everyone!
Originally created as a party game, we recommend playing with friends at a LAN party or online using voice chat. Enjoy cross-platform play between Android, iOS and PC.
Win by completing tasks to prepare the ship or ejecting all Impostors.
React quickly to undo the Impostor's sabotages.
Check the Admin map and Security cameras to keep tabs on other Crewmates.
Report any dead bodies immediately to start discussion of who the suspected Impostor is.
Call emergency meetings to discuss suspicious behavior.
Vote to eject suspected Impostors.
Kill crewmates and frame bystanders.
Pretend to run tasks to blend in with the crewmates.
Sneak through the vents to quickly move about the ship.
Use sabotages to cause chaos and divide the crew.
Close doors to trap victims and kill in private.
Features
Customization: Pick your color and hat.
Lots of game options: Add more impostors, more tasks, and so much more!
Quickly find a game online from the host list.
In-game text chat.
Rich discord integration.
Cross-platform play between PC, Android, and iOS!
Kevin Macleod Songs:
Investigations
Scheming Weasel
Marty gots a plan
Sneaky Adventure
Ending: Back Again by LEMMiNO