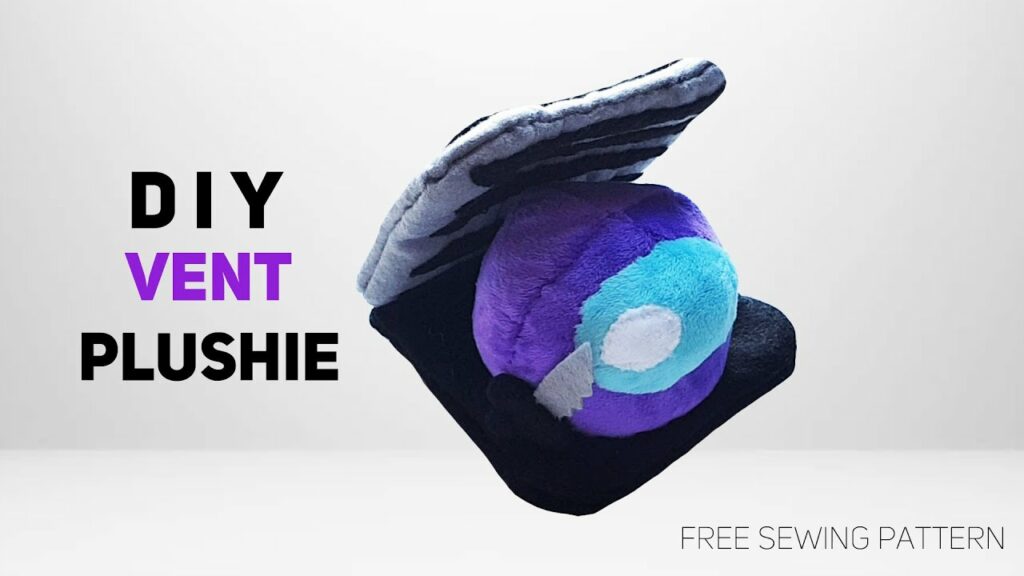 How to Make an Among Us Mid Vent Plushie [Free Pattern]
Witchcrafty
Views: 48967
Like: 3397
CLICK HERE TO SUBSCRIBE TO SUPPORT MY CHANNEL:
LINK TO PATTERN [PERSONAL USE ONLY]:
Patterns that can be considered fan art are for personal use only (sell at your own risk), I am still in the process of releasing original designs that are free to use commercially! If you do use any of my patterns for commercial use (to sell in your store), please credit this channel or my social media handle "Witchcrafty" in the description, links are not necessary but appreciated. However, if you would like to gift, keep, or use these in craft exchanges, that is perfectly okay and I encourage you to do so and credit is not necessary in those circumstances.
If you would like to tip me for my work, buy me a kofi!
ko-fi.com/witchcrafty
LINK TO INVISIBLE / LADDER STITCH TUTORIAL:
LINK TO RUNNING STITCH TUTORIAL:
LINK TO BACKSTITCH TUTORIAL:
Material Breakdown:
Purple Minky, Blue Minky, White Minky, Black Felt, Grey Felt, PolyFil, Matching Thread, Pins and Needles.
I generally get my materials from top rated search results on aliexpress and ebay, sometimes local fabric and craft stores.
Difficulty ranking: Medium
————————————————————-
Thank you so much for stopping by to watch my video! Please stay tuned and subscribe as I will be uploading more how to videos every week for more gaming themed items and characters and many more nerdy themed craft projects. You can reach me through any of my external social media or even through Youtube, but just in case I am not available here are my other handles:
Instagram:
Twitter:
Deviantart:
Reddit:
Pinterest:
Medium:
Facebook:
Happy crafting nerds! Stay awesome 😀
————————————————————-
I do not own the music or sound effects used in this video.
Music credit goes to:
Music By: LAKEY INSPIRED @
The sound effects used are from this video:
————————————————————-
A big thank you to Xander Explains for creating my channel logo for me, here is a link to his channel:
#Diy #Sew #AmongUs