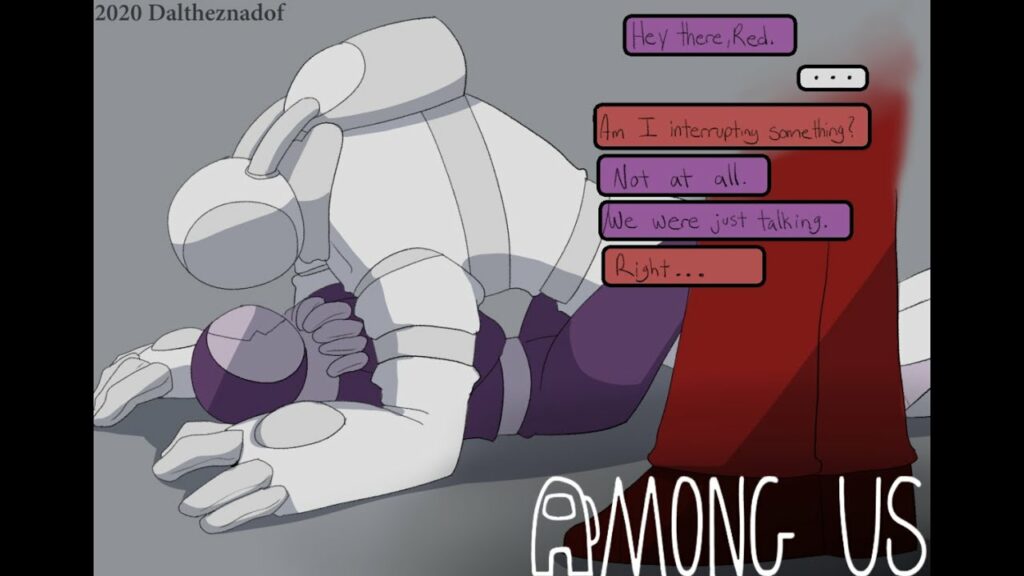 The Imposter's Kiss | (Among Us Comic Dub)
Cougar macdowall Va
Views: 1083736
Like: 44130
White the Imposters might be falling for Purple, the only problem is she is a Crewmate…
[Made With Permission]
Thanks to Dalthezandof for letting me dub their amazing comics for this video they are amazing, go follow them here!
Tumblr:
Twitter:
▶VOICE ACTORS
▬▬▬▬▬▬▬▬▬▬▬▬▬▬▬
☆White played by me 😀
☆Purple played by the amazing Kat follow her below:
Twitter:
☆Red played by Mike Joseph follow him here
Youtube:
▬▬▬▬▬▬▬▬▬▬▬▬▬▬▬
▶Editor
▬▬▬▬▬▬▬▬▬▬▬▬▬▬▬
Ya Boy Cougar 😀
▬▬▬▬▬▬▬▬▬▬▬▬▬▬▬
Ok so Among Us puppets will come out next week with 6 episodes, 3 will be done as a storyline and the other 3 will be SML Jeffy parody's with one shot stories. After that depending on the views and prefomence I will continue it, or I will move the characters and story into the Godzilla, Jurassic Park, and SCP Foundation puppet shows!
In the meantime there will be plenty of Among Us, Godzilla, SCP, SCP Foundation, Steven Universe, Steven Universe Future, My Hero Academia, and some new Comic dub projects in the works so stay tuned!
Background Music:
Hidden Agenda by Kevin MacLeod is licensed under a Creative Commons Attribution license (…)
Source: -…
Artist:
#amongus #imposter #comicdub #crewmate #comic