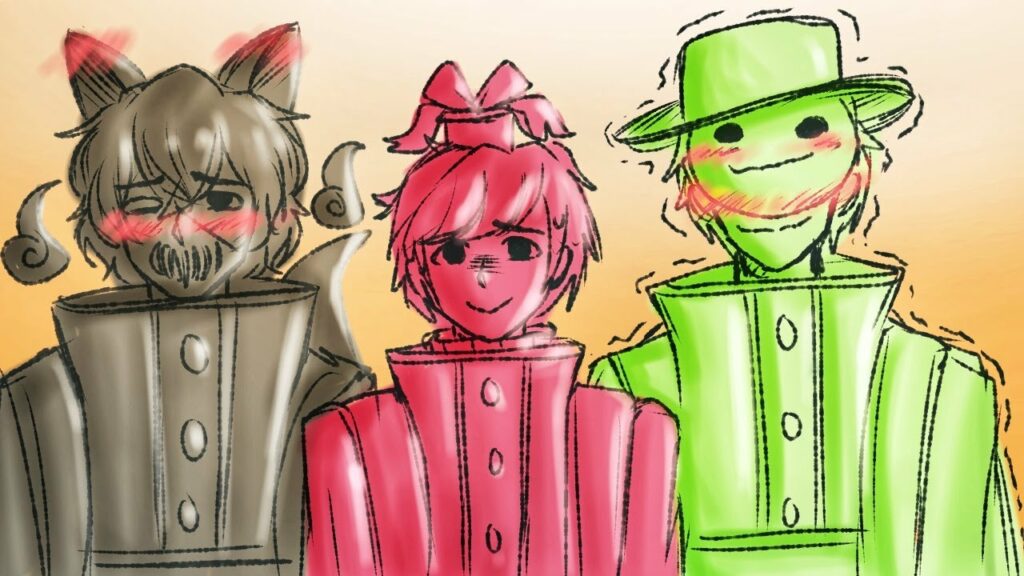 Dream and Corpse Husband simping for Sykkuno [Among Us Animatic]
NekoNathann
Views: 1327028
Like: 118017
Here's an animatic from the Among Us Proximity Chat Stream, featuring streamers such as Sykkuno, Corpse Husband, Dream, Valkyrae, Disguised Toast, and BrookeAB
For those who watched, thank you so much! If you enjoyed the video, why not hit the like button, and subscribe too while you're there? 😀
Also, THANK YOU GUYS SO MUCH FOR 1 THOUSAND SUBS!! IT HAPPENED SO FAST AND I COULDN'T CATCH UP, BUT STILL, I HOPE I WON'T DISAPPOINT!
Also, here's my Instagram for more of my art:
ALL CREDITS GO TO THEIR RESPECTIVE OWNERS:
|| Original video:
|| Music: Grieg – In the Hall of the Mountain King
|| Sykkuno:
Youtube:
Twitch:
|| Corpse Husband:
Youtube:
|| Dream:
Youtube:
Twitch:
|| Valkyrae:
Youtube:
|| Disguised Toast:
Youtube:
Facebook:
|| BrookeAB:
Youtube:
Twitch:
Art program used: IbisPaint X
Again, thank you so much!!