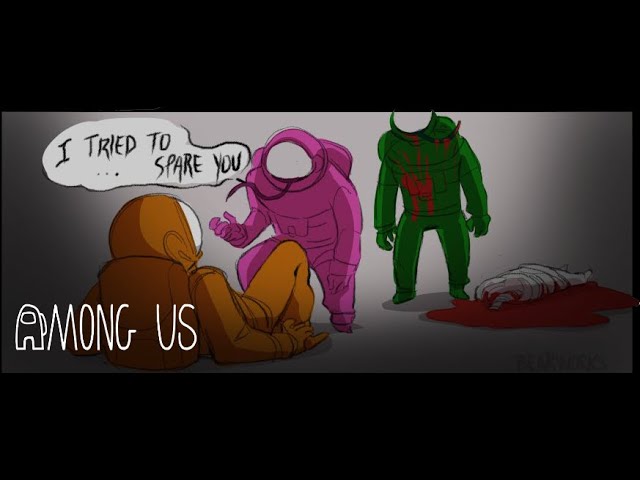 The Double Kill | (Among US Comic Dub)
Cougar macdowall Va
Views: 4831058
Like: 171688
Orange trusts his best friend Pink, but could this be his undoing…
[Made With Permission]
Thanks to Lui/BearWorks for letting me dub their amazing comics for this video they are amazing, go follow them here!
Twitter:
Instagram:
▶VOICE ACTORS
▬▬▬▬▬▬▬▬▬▬▬▬▬▬▬
☆Thanks to Kat for playing Red and Pink follow them here:
Twitter:
Everyone else: ME 😀
▬▬▬▬▬▬▬▬▬▬▬▬▬▬▬
▶Editor
▬▬▬▬▬▬▬▬▬▬▬▬▬▬▬
Ronald follow him and his dubs here:
Twitter:
Youtube:
▬▬▬▬▬▬▬▬▬▬▬▬▬▬▬
Among Us the animated series is coming super soon, as in a few days and it is looking awesome so far! But in the mean time don't forget to check out the Among Us Comic Dubs, Godzilla Comic Dubs, My Hero Academia, Jojo's Bizarre Adventure, Steven Universe, Steven Universe Future, The Owl House, also there is both SCP Foundation animations and comics coming soon!
Also I am now doing an original Among Us Puppet show as well as the brand new Godzilla Puppet show that is almost in full production, so now that will be out very soon! Also I am going to do Gone Wrong part 5 super soon, and Disarmed Au very very soon!
Background Music:
Hidden Agenda by Kevin MacLeod is licensed under a Creative Commons Attribution license (…)
Source: -…
Artist:
#amongus #comicdub #imposter #crewmate #comic