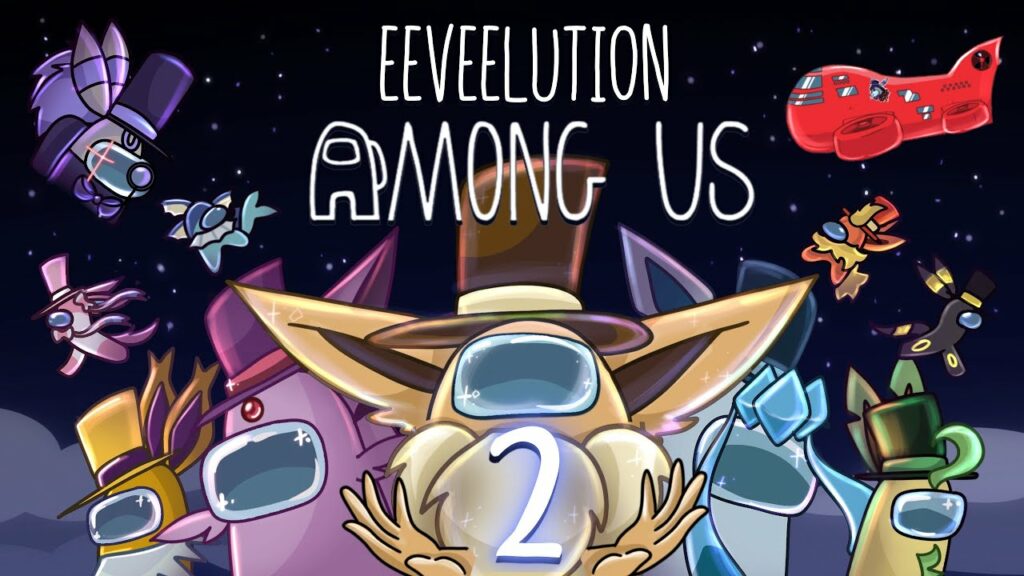 StarEevee
Views: 1317098
Like: 30568
✧・゚: *✧・゚:*    *:・゚✧*:・゚✧
Eevee and the 8 Eeveelutions board an Airship owned by a very mysterious new character. Things quickly escalate and everyone finds themselves in the middle of a large problem and they all must try and figure out who the pair of Impostors are!
✧・゚: *✧・゚:*    *:・゚✧*:・゚✧
Heya! It's StarEevee! ⭐️
This video takes the crown of the hardest ever video I've ever had to make. 👑 It has taken hours upon hours everyday without many breaks to create this! If you did end up enjoying this, support is always always appreciated! Leave a comment too, I always try to give out hearts and respond if I can 🙂 ❤️
✧・゚: *✧・゚:*    *:・゚✧*:・゚✧
⭐️ Mentions!⭐️
~ A HUGE thank you to the incredible artist: JuanG3D for the absolutely amazing 3D Among Us Airship model! He has been so helpful in providing and allowing me to use this in my final video. He is a very talented and kind person and he makes super cool 3D models!! Please check him out if you're interested in his work! Thank you again Juan! ✨⭐️
(Find him on Sketchfab!: )
~ A big thank you to my good friend Max for voicing Dazzlewether's Radio Assistant! You are very legend 👏
~ Another big thank you to my sister @MoonEevee for voicing Eevee, Sylveon and Leafeon. Thanks sistah 😌
~Thank you to @hochu for supporting me and appreciating my animations/drawings for this video all the time – and allowing me to use her character Deerie briefly in the video 🙂
✧・゚: *✧・゚:*    *:・゚✧*:・゚✧
Inspiration: Among Us and Henry Stickmin! Both are amazing games and I enjoy playing them a lot! Check them out if you haven't done so already!
✧・゚: *✧・゚:*    *:・゚✧*:・゚✧
💫Please do not repost my video/art without permission 😢
Removal of my watermark or claiming the video as yours is not allowed 😖
💫Reaction videos and Fandubs are allowed!
(with correct credit!)
💫If you're unsure whether you can use my stuff just ask me! 🙂
✧・゚: *✧・゚:*    *:・゚✧*:・゚✧
Thank you all for being very cool – have a nice day: the person reading this! ❤️