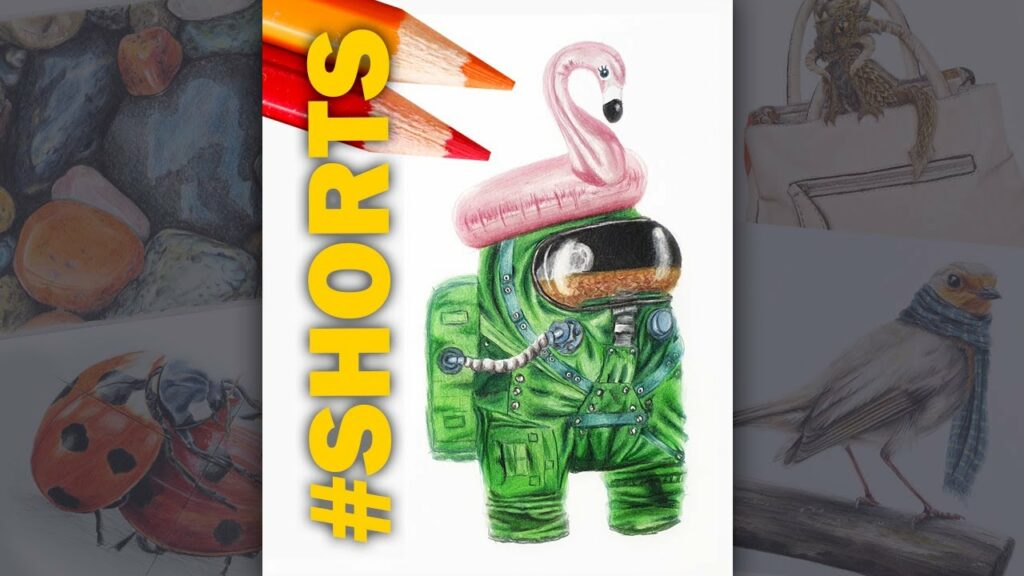 Drawing a realistic green Among Us with flamingo hat * Among Us fan art with colored pencils #shorts
Marlies Draws
Views: 207189
Like: 5455
Time for another #shorts video! This time I'll be drawing a green Among Us crewmember character wearing a flamingo hat!
Materials I used for this drawing:
Strathmore Vellum Surface paper:
Faber Castell Polychromos pencils:
Caran D'ache Luminance pencils:
Full video coming up on friday, where I'll be drawing 2 of these characters while saying a thing or two about the creative process that lead me to make this drawing.
Music: Kevin MacLeod ~ Sneaky Snitch