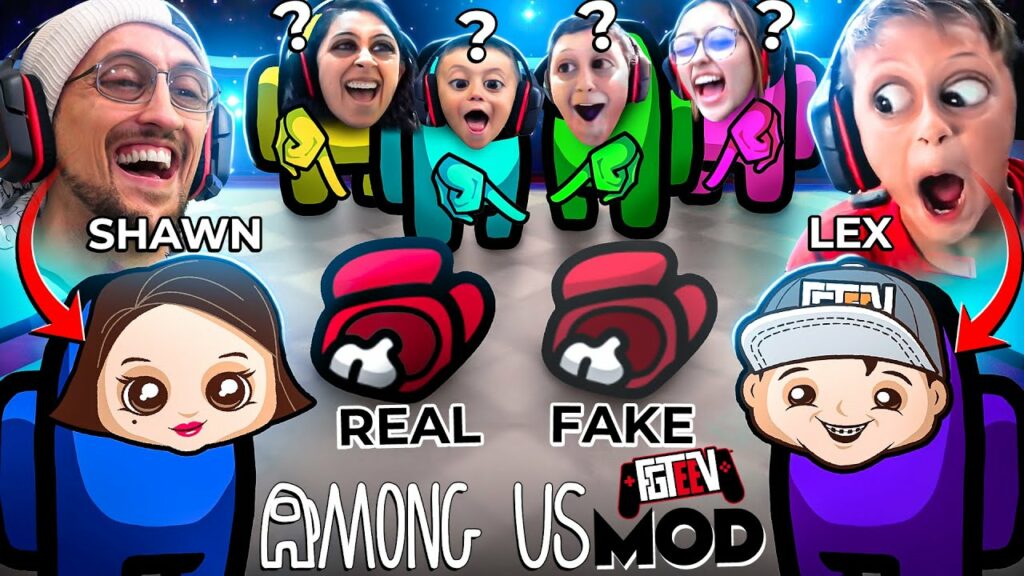 AMONG US but we Modded It! (FGTeeV vs. Fake Bodies Meme Mod)
FGTeeV
Views: 25411581
Like: 227350
The Cardi B Swipe? Hahaha … We modded the Skeld Map in a few hours to bring you some funny Among Us Meme Worthy Content! 1 Billion Likes and we will tear the roof off of our house!
🔔SUBSCRIBE or You're Sus ➡ (Press the 🔔 ONLY if you're cool)
🎮Download FGTeeV's GOOZY!
🔊Download FGTeeV's SOUND BOARD APP ➡
❔Season 2 FGTeeV Mini-Figures & Sets Now in TARGET & WALMART
🛒Get FGTeeV Merch here ➡
♪Follow me on Tik Tok: & @fgteev
🎮Download FGTEEV's Free mobile game APE CHASE:
📚Buy our New York Times Best Selling FGTeeV Presents "Into The Game" Book wherever books are sold: (Hurry Book #2 is coming soon!)
Previous Among Us Videos:
THE VENT 🎵 FGTeeV Among Us Music Video feat. Raptain Hook
AMONG US @ the MOVIE THEATERS! Gameplay + Hide and Seek + Real Life Cosplay (FGTeeV)
AMONG US in VR CHAT! Virtual Reality is SUS! (FGTeeV 1st Person Gameplay)
There's a Hacker AMONG US and we STOP HIM! (FGTeeV Family Gameplay)
AMONG US w/ My Family but they BETRAY ME! (FGTeeV #3 Collab w/ Funny Sentence Usernames)
AMONG US Betrayal against my WHOLE FAMILY! + 3D Gameplay (FGTeeV #4 w/ Skit)
AMONG US: Stream Sniping DanTDM the Imposter [🔴LIVE] Youtuber Collab #2 (FGTeeV Sus)
AMONG US but with a 1 IQ Imposter, ME! (FGTeeV Mad Sus 10x Multiplayer)
AMONG US: Jump Scare Squad (FGTeeV, PIGGY, GRANNY, BALDI, Hello Neighbor, Ice Scream + More)
==================================
Beba Ba Leep Bop Beleeda Bop Pllllhhh!
📺Watch our Vlogs FUNNEL VISION:
►Instagram:
►Twitter:
ABOUT FGTEEV:
FGTeeV is a Gaming Channel that plays hilariously fun and scary games! Duddz is the main gamer and sometimes he brings his family in for a more dynamic gameplay! His family includes his wife "Moomy", Chase, Mike, Lex & Shawn! Thanks for checking us out.