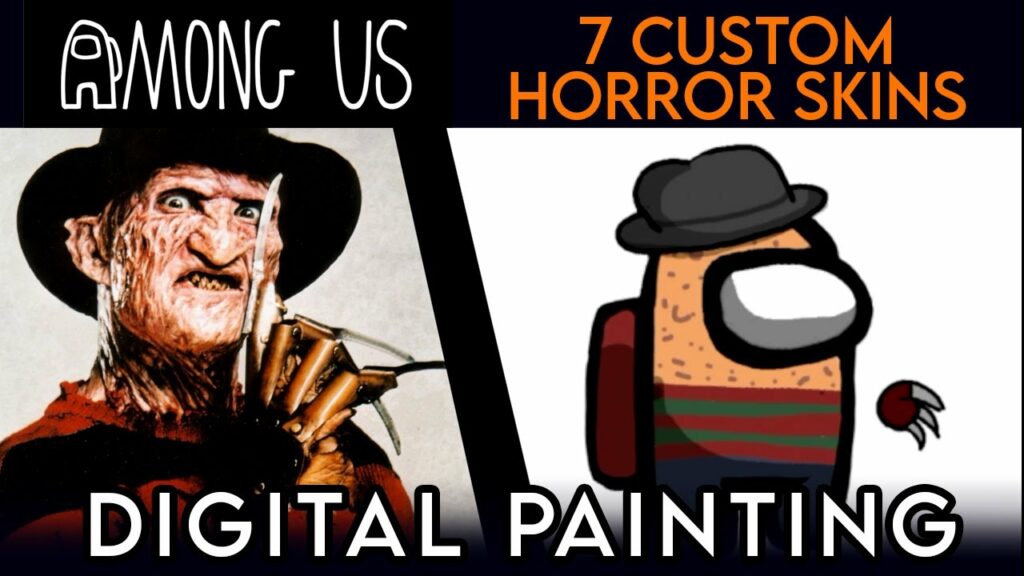 Fine Tip Creative Studio
Views: 1156
Like: 29
Among Us Art how to draw. Check out some Among Us Fan Art in this creative timelapse of some horror Among Us custom skins. In this video we take some of our favorite horror characters and create custom Among Us horror skins. Freddy Kruger, Jason Voorhees, Pennywise, Jack Skellington, Oogie Boogie, Lil Nester Pumpkinhead, and classic Werewolf. Digital Painting is done by Mateo using ibisPaint X.
#amongus #amongusfanart #amongusart
SUBSCRIBE
-OTHER RECOMMENDED VIDEOS-
DIY Nightmare Before Christmas Halloween Tree
How to carve Funkin
DIY Funko Nightmare Before Christmas Ornaments
Monster Museum Video Tour
Funko Spooky Countdown Advent Calendar
Funko Nightmare Before Christmas Advent Calendar
-CHECK OUR OTHER MEDIA OUTLETS-
YouTube:
Website
MERCH
TikTok
FACEBOOK
INSTAGRAM
Thanks for watching!
VIDEO CHAPTERS-
0:00 Intro
0:11 Freddy Kruger
0:40 Jason Voorhees
1:19 Pennywise
1:46 Jack Skellington
2:13 Oogie Boogie
2:45 Lil Nester Pumpkin Head
3:11 Werewolf
3:42 Closing