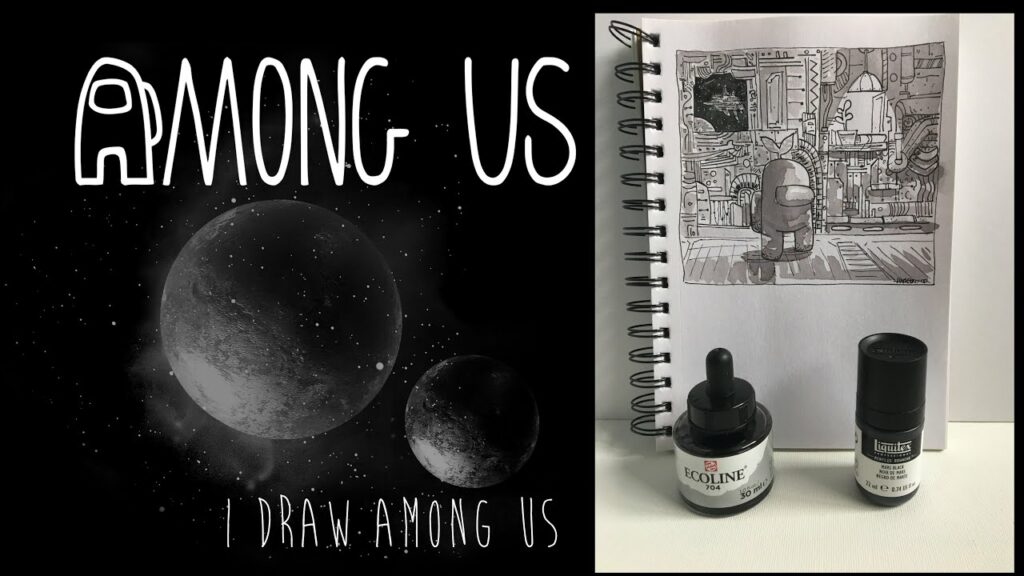 I draw AMONG US (fan art) in pen and ink
Mark Stroud 81
Views: 50
Like: 5
Materials:
Uniball Signo white gel pen
Posca paint pen white bullet shaped 0.7mm
Copic multiliner SP 0.5
Daler Rowney simply brush round size 5
Ecoline 704 grey ink
Liquitex acrylic gouache mars black.
Artists mentioned:
Jean Giraud Moebius R.I.P.
I forgot to mention my friend John from College who taught me Pen stippling, he is sadly no longer with us either.
Music credits:
Music / Instrumental by Aries Beats + Link
Synthwave Piano (New Dark Wave | 80s Retro Vibe Synth Beat) No Copyright Instrumental
Aries Beats – Party All Time (80s Retro Pop) 2016
Aries Beats – Miami Vice (Retro Synth Pop) 2017