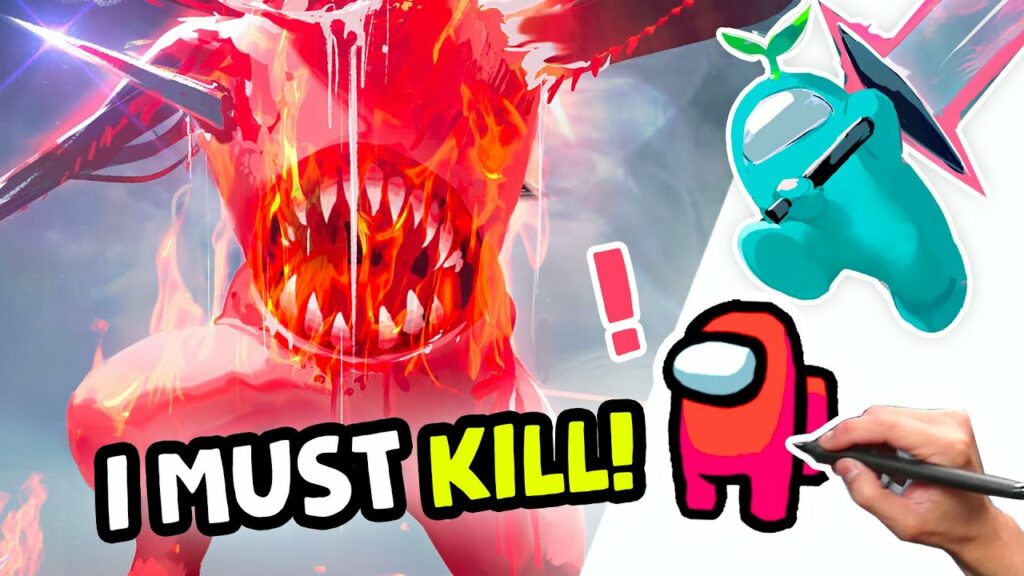 AMONG US FANART but I DRAW whoever I KILL
Ross Draws
Views: 108625
Like: 9896
🌸 My debut book NIMA is out now:
I like to plan all my videos months ahead, but with how much I've been playing Among US (playing Impostor is so much fun) I just HAD to throw this fanart video into the mix this month. I hope you all had fun with the spooky vibes; we tried a BUNCH of new things for this video so please let us know what you thought! A huge shoutout to all my friends and everyone from my discord that played with me in order to get the footage for this video 😀
Shot and edited by
Among Us Character Rig by Oliver Randorff
Emote art:
✨Learn from my Patreon: (Art + Design Courses)
🤖 I'm streaming on Twitch!
(ノ◕ヮ◕)ノ*:・゚✧ Shop!
🖌 My Brushes:
🎁 Official Merch –
📚 Tutorials –
^◕ᴥ◕^ Follow!
✦ Instagram –
✦ Milo's Instagram –
✦ Twitter –
✦ Discord Art Community –
💌 SEND ME THINGS:
RossDraws
PO Box 31469
Los Angeles, CA 90031
#rossdraws #impostor #amongus