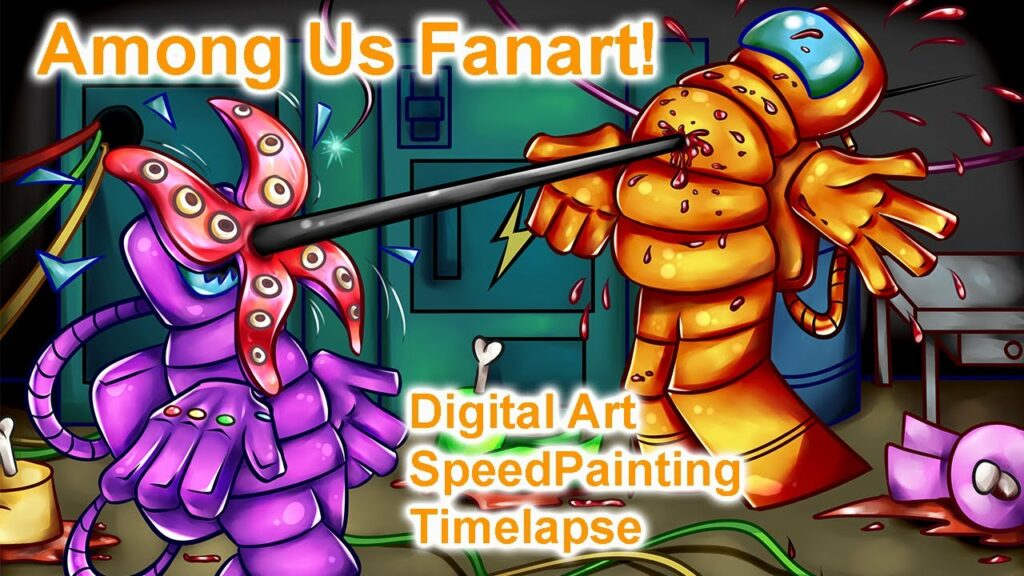 Among Us fan art! Speedpainting on PaintTool Sai | By TitanNish
TitanNish Art
Views: 147
Like:
Joining the bandwagon! Among Us has become a real hit amongst people of all ages. As a simple, yet colourful game, I wanted to add a little bit of creativity and detailing to these characters to make them look like astronaut spacesuits. I wanted to go for a simple art style for my Among Us fan art. Hence I included a lineart as well instead of just realistic painting. And I really hope I did justice to this piece. Like and Subscribe! And follow my social media! 😀 (link below)
.
Instagram:
ArtStation:
.
Materials used:
One by Wacom (medium)
Paint Tool Sai
Time taken: 5 and a half hours
.
Music:
.
1. Deaf Kev – Invincible
▽ Follow DEAF KEV
SoundCloud
Facebook
YouTube
.
2. Diviners ft. Contracreast – Tropic Love
▽ Follow Diviners
SoundCloud
Facebook
Twitter
Instagram
.
3. K-391 – Earth
▽ Follow K-391