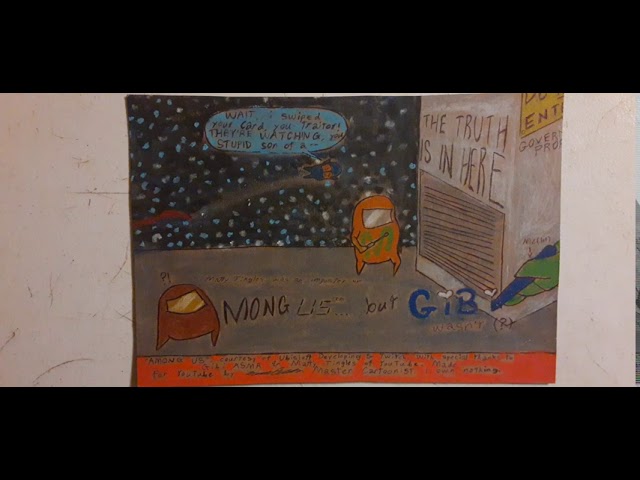 Among Us fan-art I made for Matty Tingles and Gibi ASMR
John Cox Master Cartoonist
Views: 108
Like: 4
This picture, which was drawn on the underside of a recycled paperboard cereal box, is inspired by the recent #AmongUs -themed roleplay Gibi ASMR did. With maybe just a few subtle touches of The X-Files and 24 thrown in, lol.
I don't think anybody is gonna react to this picture or have any questions, not even the ASMR community, but I still think I did a pretty good job, and like the one I did for Markiplier, this was literally done within just a few hours.
Enjoy!
No copyright infringement intended. All credit goes to Ubisloft Developing.
Category: Comedy