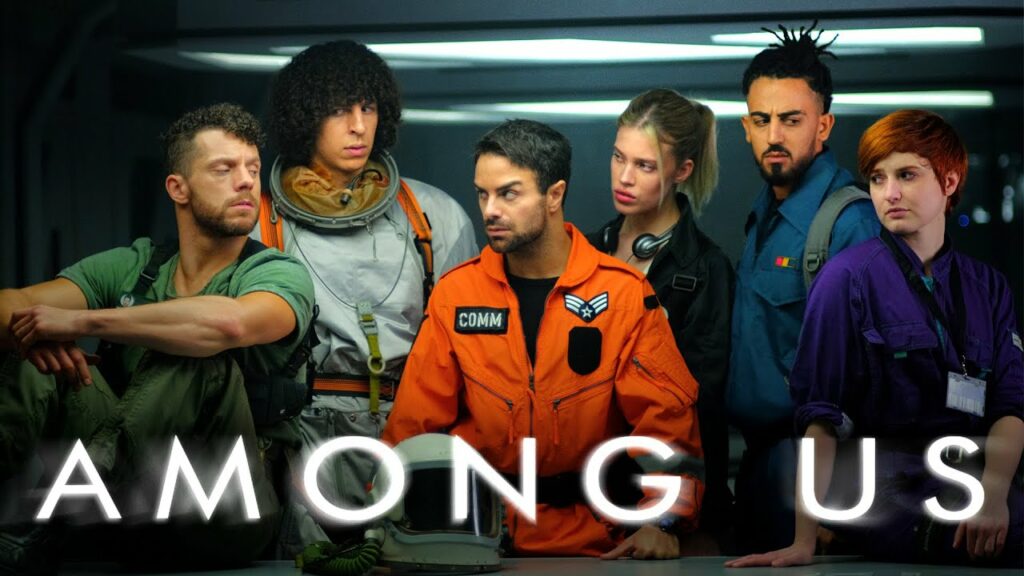 Jay & Arya
Views: 10820408
Like: 1067681
What if Among Us was real? We hope you enjoy our latest short film.
Short Film feat. KEVIN HART & ICE CUBE ►
Credit Song: Papillon Rising – Electro ►
The Imperial Lasertag Academy ►
_______________
Arya Lee Instagram – (@aryalee)
Jay Samuelz Instagram – (@JaySamuelz)
_______________
Produced by Jay Samuelz & Arya Lee
Based on the online multiplayer game "Among Us"
Directed and Edited by Marcel Becker Neu
Written by Marcel Becker-Neu, Jay Samuelz, Arya Lee
CAST
WHITE ► Jay Samuelz
BLUE ► Arya Lee
GREEN ► Paul Cless
BLACK ► Leslie Malso
ORANGE ► Marios Gavrilis
PURPLE ► Franciska Friede
YELLOW ► Marcel Becker-Neu
CREW
Director of Photography ► Daniel Ernst
On Set Sound ► Fatih Aydin
Set Assistent ► Camillo Redecker
Costumes ► Sarah Frede
Make-Up/ SFX ► Ayla
Music & Sound Design ► Marcel Becker-Neu
Additional Sound Design ► Andre Abshagen, Arya Lee, Jay Samuelz
Colorist ► Daniel Ernst
VFX ► Yannik Heß (Outside the Club)
Compositing ► Chon-Dat, Max Schlick
Credit design ► Jonas Doc Ahlrichhs
SPECIAL THANKS
The Imperial Lasertag Academy (TILTA)
Kim/Kilo from TILTA
Bremer Shakespeare Company
Jeans Center & Army Shop Bremen
Hochschule für Künste Bremen
Paul Cless
Sarah Frede
Leonie Heise
Sabine Becker-Neu
Ayla
Khoi Chau
Cam Giang Duong
Andre Abshagen
The game "Among Us" is owned by InnerSloth and this fan film is not endorsed by, affiliated with, or associated with said company in any way.