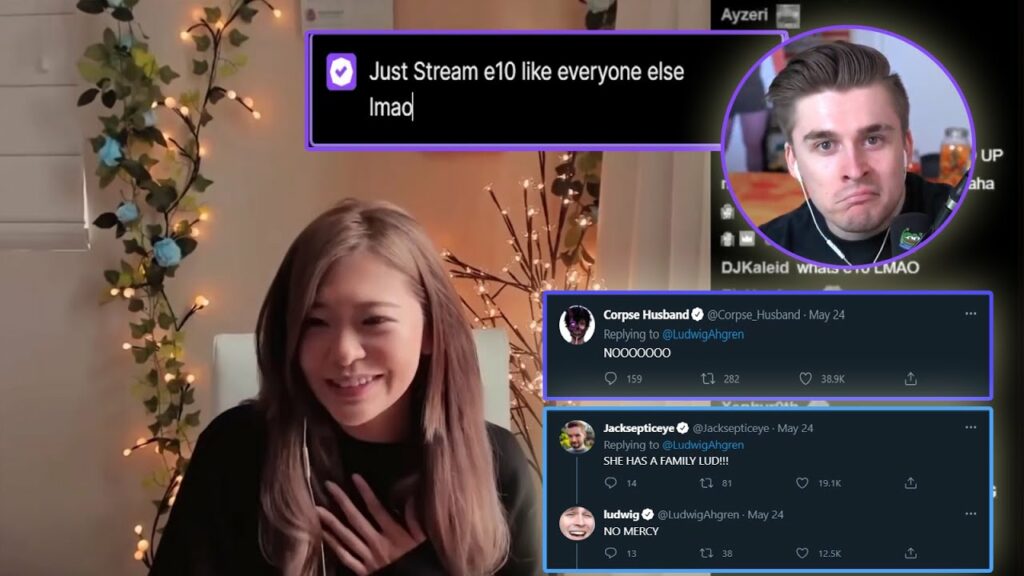 LUDWIG TESTS MIYOUNG'S INNOCENCE | SYKKUNO UNMUTED IN THEIR AMONG US GAME
CORPSE HUSBAND CLIPS
Views: 7667
Like: 396
In this video we will see Ludwig trolling Miyoung.
DISCLAIMER: THIS CHANNEL HAVE NO CONNECTION TO CORPSE HUSBAND CLIPS IN TWITTER SO IF YOU HAVE ISSUES WITH THIS CHANNEL YOU CAN CONTACT ME THROUGH MY GMAIL ACCOUNT, IT'S ASSOCIATED WITH THIS CHANNEL. THANK YOU
SYKKUNO
CORPSE HUSBAND
VALKYRAE
ASH
BRETMAN
THUMBNAIL CORPSE FAN ART
Outro CORPSE SYKKUNO fan art (ARTIST)
OUTRO MUSIC
CORPSE FAN ART IN THE INTRO
VALKYRAE'S FAN ART IN THE INTRO
SYKKUNO BLINKING TRANSITION
TRANSITION CORPSE WITH A KNIFE IN HIS HAND
J10 FAN ART in the intro
CORPSE KISSING SYKKUNO in the intro
00:00 preview
00:25 intro
00:43 What is e10? – Miyoung
01:28 Leslie and Miyoung's convo about e10
02:15 Sykkuno unmuted
02:40 Corpse sussing Sykkuno
04:45 Tina corruption Arc -Corpse
05:27 Corpse get killed in front of Tina
06:02 Sykkuno have a theory, Corpse getting ripped tonight
07:30 Corpse missed everyone
07:58 Sykkuno impression of Rae
08:21 Emma and Corpse double kill
09:04 outro
MY SECOND CHANNEL:
STREAMER CLIPS
If you see something you don't like or wanted to remove contact me.
Contact me here
[email protected]