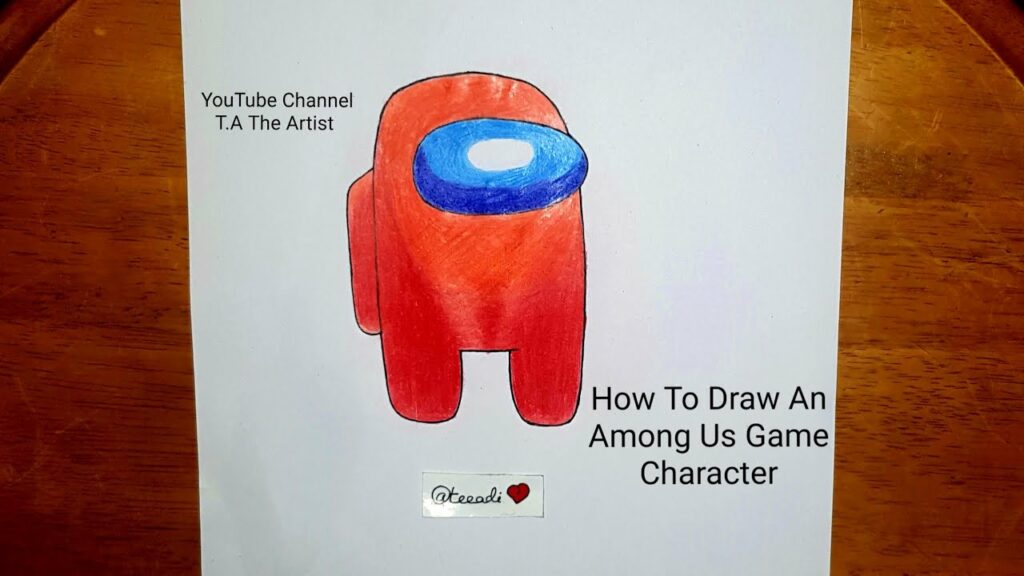 How To Draw Among Us Character Easy Step By Step Drawing Tutorial
T.A The Artist
Views: 249
Like:
What role do you play in the game? Are you a Crewmate or an Imposter?
Learn how to draw and colour a cute Among us game character spacesuit easy step by step drawing lesson tutorial.
Hello there, in this video I show you How To Draw An Among Us Game Character Easy Step By Step Drawing Tutorial Guide For Beginners. Easy Drawing tutorial. Learn to Draw. How to draw.
You can follow these easy steps to make the drawing or you could just watch for entertainment purposes.
If you choose to draw along, your drawing might not come out exactly like mine. Everyone has their own unique drawing style.
If you want to draw along and I am drawing to fast for you can pause when you require to slow down the process.
Please, like, share and subscribe:
Subscribe …
Comments are welcome too.
Video URL
Thanks for watching.
My Tiktok : @ teeadi
My YouTube channel : T.A The Artist
#HowToDraw #Amongus #fanart #drawingeasy #DrawingTutorial #learntodraw #stepbystep #Pencildrawing #arttutorial
★Learn How to Draw the EASY, Step by Step Way while having fun and building skills and confidence.
Learning videos for all .
★Drawing Tutorials on everything can all be found here at T.A The Artist channel.
★You can learn how to colour with markers, colour pencils and much more. Colouring pages.
★FUN ART CHALLENGES, DIY's and Colouring Pages and Activities can also be found here!
★Easy, simple follow along drawing lessons for beginners. Fun, Cute art !
★Celebrate Mother's Day, Father's Day, Christmas, Valentines, New Years, Birthdays, etc. with Cute drawings just for the occasion!
Enjoy Art and have fun being creative and becoming an artist! ❤