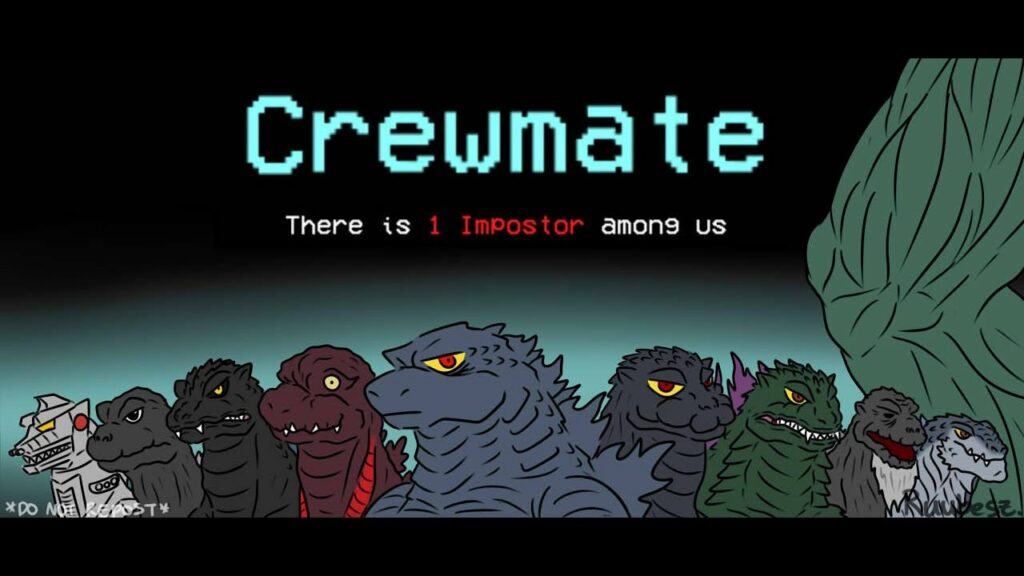 Godzilla KOTM | Godzilla The Imposter (Godzilla Comic Dub) (Among Us Comic Dub)
Cougar macdowall Va
Views: 3526405
Like: 68904
Godzilla and all his family decide to play a game of Among Us, yeah what can go wrong with a crew of Kaiju…
Thanks to Ruubesz for letting me dub his comics, go follow him here!
Youtube:
Godzilla/King Ghidorah/Shin Godzilla Played by me!
@cougarmacdowal1 on twitter
Thanks to Sky for palying Mothra, follow her here:
Thanks to Mike for playing Rodan, follow him here:
Thanks to Kat for playing Biollante, follow her here:
Check out the other Godzilla comic dubs here:
Working on some awesome projects so just stay tuned I know the work will be worth it once it comes out, its not exactly art but hey its my art!! I hope you all are excited for it like I am, this project means allot to me, and I have put so much work into puppet Godzilla/Godzilla Puppet. But until I get that going enjoy plenty more Godzilla, Steven Universe, Steven Universe Future, My Hero Academia, and some Gravity Falls projects coming soon! Thank you all for the support over the past 6 months, and remember you have to "Risk It For The Biscuit"
Also Among Us Puppets episode one coming very very soon!
Background Music:
Hidden Agenda by Kevin MacLeod is licensed under a Creative Commons Attribution license (…)
Source: -…
Artist:
King Ghidorah's Theme from Godzilla: King Of The Monsters- piano cover re-composed by me!
#Godzilla #Kaiju #AmongUs #Mothra #KingGhidorah #Muto #Scylla #ShinGodzilla #Behemoth