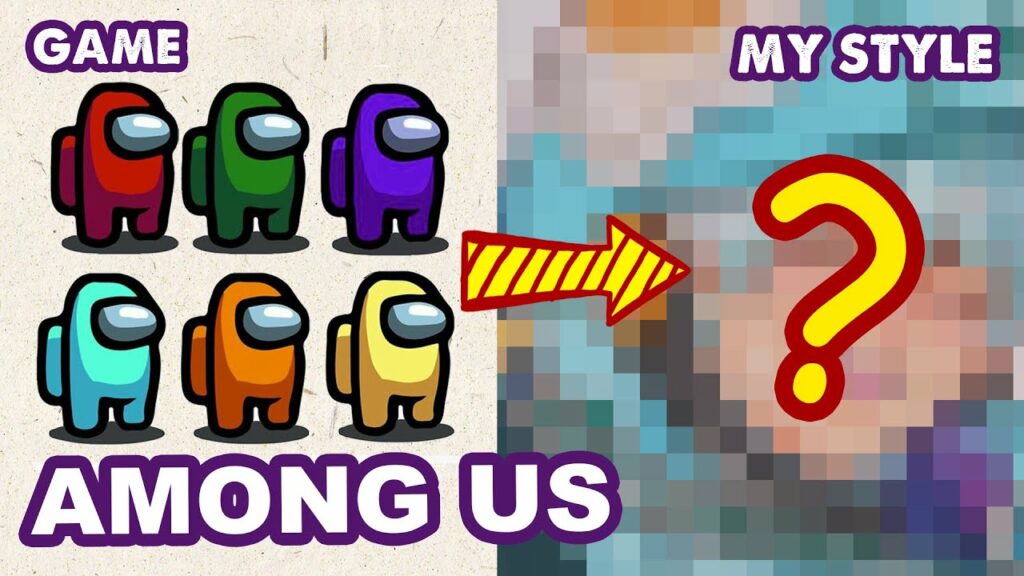 AMONG US – Who is the Impostor? | How to draw by Huta Chan
Huta Chan
Views: 1120089
Like: 56652
AMONG US – Who is the Impostor? | How to draw by Huta Chan
Among us is one of the hottest games recently and I'm also a user of it. Among Us is an online multiplayer social deduction game developed and published by American game studio InnerSloth and released on June 15, 2018. The game takes place in a space-themed setting in which players each take on one of two roles, most being Crewmates, and a predetermined number being Impostors. It's so interesting and fun to play. Have you ever played this game?
❤ Thank you for watching!! Please don't forget to subscribe to my channel for more videos like this.
————————————————————————————————
Instagram: …
Facebook:
Twitter:
————————————————————————————————
Among Us, How to draw, Huta chan, drawing, goddess, drawing tutorials, semi-realistic style, anime, easy drawing, speed painting, watercolor, pencil drawing, artist, redrawing, artwork, then and now, youtube, beautiful anime, anime drawing, art, painting, Huta art, Huta, Amongus, TouchFIveMarkers, Pencil Drawing, Ban, Beautiful Anime, Simple Drawing, Huta Art, Pucca, Tom Felton, Drawing Tutorials
————————————————————————————————
En:
Draw pencil Anime, graphite pencil, Cool Pencil Drawing, Drawing Manga Girl with Pencil, semi-realistic style.
I hope you like it and please share and leave your comments.
Official channel.
Vie:
Chia sẻ vẽ chì nhân vật Anime, vẽ chì than, vẽ tranh Manga chì, phong cách semi realistic…Tôi hy vọng bạn thích nó và xin vui lòng chia sẻ và để lại ý kiến của bạn!
Kênh chính thức.
—————————————————————————————-
► Bản quyền thuộc về Huta Chan
Vui lòng không Re-up dưới mọi hình thức.
—————————————————————————————
#AmongUs #howtodraw #hutachan #drawing
#HutaChan #artdrawing #semirealistic #style #animestyle #watercolor #HutaChan96