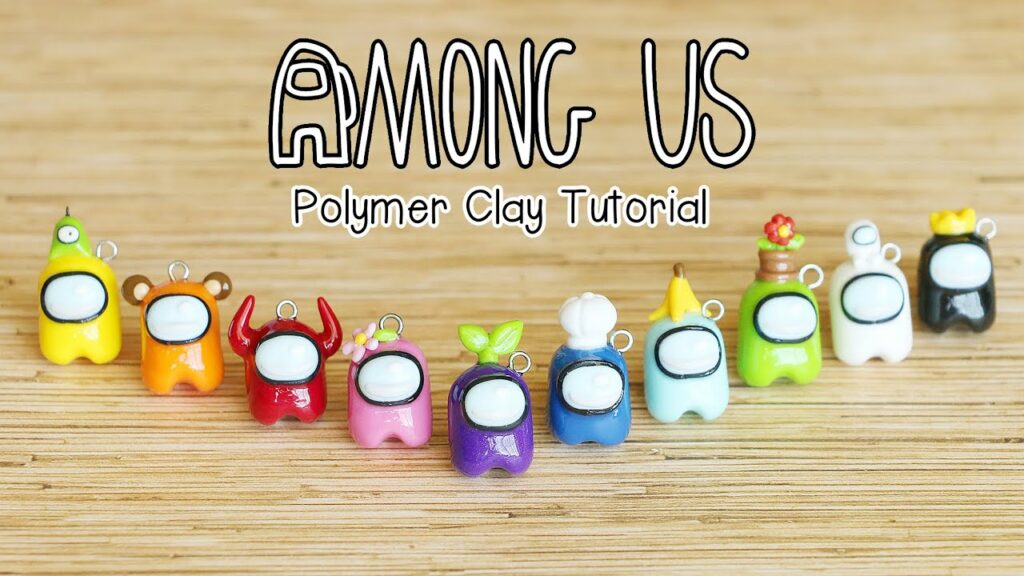 Among Us Crewmates│Easy Polymer Clay Tutorial
Creative Rachy
Views: 42622
Like: 1612
Hi everyone! Watch in HD 🙂
In this video I show you how to make some easy Among Us crewmate charms using polymer clay. I hope you enjoy and thanks for watching!
Links:
My Store –
Instagram – @rachyh96
Crafty Amino – @rachyh96
Facebook –
Tumblr –
Get 10% off your purchase order at Sophie & Toffee! (Valid until 9 February 2020, check the link in a newer video if it has expired!)*
*affiliate link
FAQs (Frequently Asked Questions):
What camera do you use to film?
I use a Canon 70D with and 18-135mm lens.
What program do you edit your videos with?
2012-2017: Windows Movie Maker
2017-current: iMovie
What brand of polymer clay do you use/what is your favourite?
I mainly use Sculpey, Fimo and Premo, just because that is what is available to me. I don't really have a particular favourite; they all have different things I like about each one.
What do you use to glaze your charms?
I currently use UV resin. You can check out my video on how I glaze my charms here-
I've also used Sculpey Gloss Glaze, Triple Thick, and polyurethane in the past, but UV resin Is definitely my favourite.
How long have you been doing clay?
I started polymer clay in 2012. It is just my hobby that I do in my spare time as I also have a full-time job 🙂
Do you sell your charms?
Yes, the link to my shop is in every video description. I usually post a shop update video to announce when I am having a large restock and charms will be available. Otherwise, I recommend following me on Instagram (@rachyh96) to keep up with any other news!
What cupcake base mold do you use?
I use the 14mm mold from MiniatureSweet which you can find here:
I also have a no mold cupcake base tutorial which you can watch here:
I just started polymer clay; do you have any tips or advice?
Don't compare yourself to others, practise and always experiment with methods and techniques yourself to learn! You can also watch my tips and tricks video for beginners here:
And my second edition here: