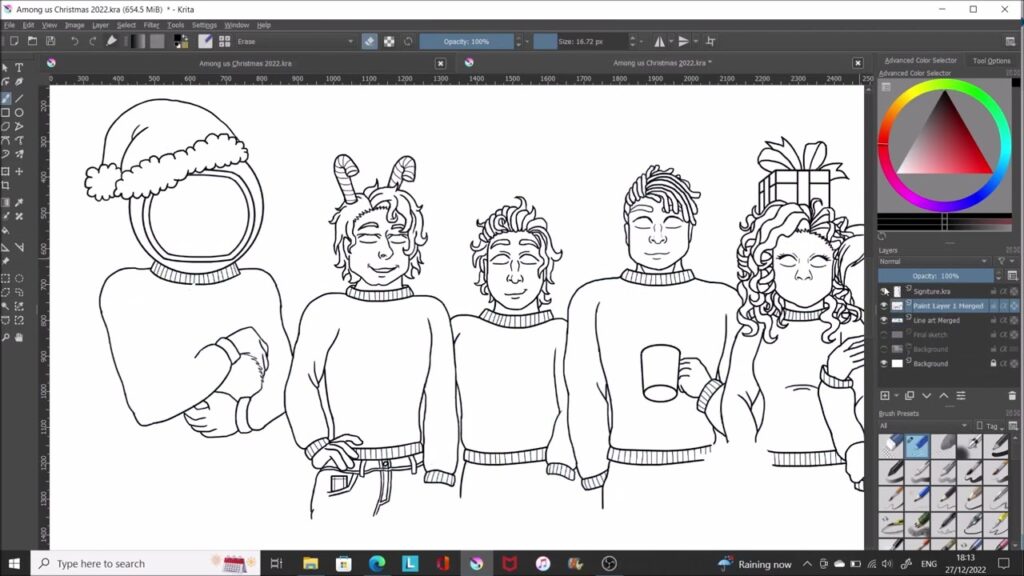 Among Us Christmas- part 1
BlueGamerCatLady
Views: 16
Like: 2
Here's my very late Among us Christmas fanart line art.
I finished the final sketch on Christmas eve and thought I could easily finish the line art on Christmas day. I completely underestimated how long it takes me to draw line art.
Colouring might be a little faster. I could try to finish the colouring by the 5th January, since that's within the 12 days of Christmas… Maybe… Don't quote me on that.
I'll have to start early next year…
Anyway, from top row, left to right, my OCs appearing are Jet, Crimson, Punch, Umber, Pumpkin, Violet and Emerald.
The bottom row from left to right is, Teal, Ochre and Ivory.
Can you guess their colours and which are the impostors? LOL
Among us belongs to InnerSloth
My OCs are my creation.
Here's the links to my art
Tumblr:
instagram: