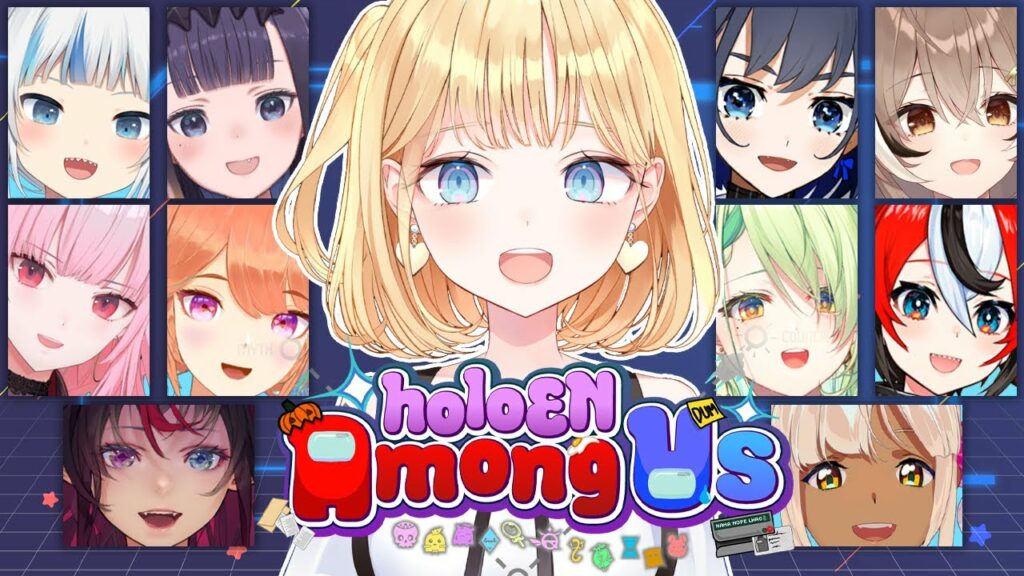 【HoloEN】Among Us FULL EN COLLAB~ #HoloENAmongUs
Watson Amelia Ch. hololive-EN
Views: 189801
Like: 19394
AMESUS
this wouldn't have been possible without Kiara who set it all up! ty Kiara!!!!
CHECK 'EM OUT:
❥IRyS:
❥Bae:
❥Sana:
❥Fauna:
❥Mumei:
❥Kronii:
❥Calli:
❥Kiara:
❥Ina:
❥Amelia:
❥Gura:
This game is distributed and monetized after confirmation from InnerSloth.
In addition, the following mods are used after confirming with Inner Sloth.
MODs used: Bettercrewlink
Producer: OhMyGuus
Distribution URL:
▼▼▼▼▼▼▼▼▼▼▼▼▼▼▼▼▼▼▼▼▼▼▼▼▼▼▼▼▼▼▼▼▼▼▼▼▼▼▼▼
#AmeLive #hololiveEnglish #holoMYTH #HoloENAmongUs
【Please read the following rules so we can all have fun】
►Be respectful to each other
►Don't spam excessively
►DO NOT TYPE YOUR WHOLE MESSAGE IN ALL CAPS LOCK LIKE THIS
►Don't raid others OR discuss me in other channels unless I am explicitly brought up
►Try not to backseat*
►If you see people doing any of the above, just try to ignore it and enjoy the stream! Or at least poke fun at them respectfully 🙂
*I like to play games my own way: mostly by learning through experience and being wrong. Sometimes, I will ask for help and even then, I may choose not to take your advice. Launch the game yourself if you want to see it played your way or at least pay money to yell at me (」゚ロ゚)」$$$
Reading chat is part of the fun and why I love streaming, if you refuse to follow the rules, then you just won't be able to join in.
This game is being streamed and monetized after confirming with InnerSloth
=========================
[Fan Work Guidelines]
=========================
[Official Online Shop]
[Holoschedule] (Check all members streaming schedules)
=========================
[Hololive Production]
・Hololive English YouTube Channel:
・Hololive Production Official Twitter:
・Hololive English Official Twitter:
・Hololive English Official Reddit:
=========================
BGM used
– DOVA-SYNDROME
URL:
#holoMyth
#hololiveEnglish