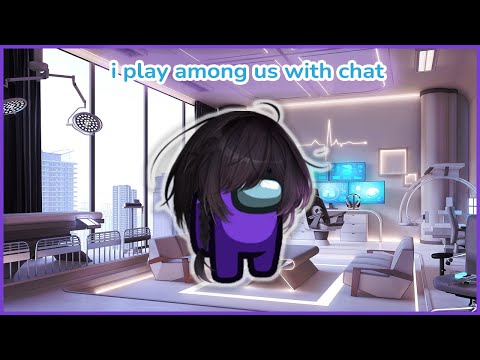 【AMONG US】why did we play 3 hrs of among us ◆ #KoMETA_VL #VTuber
Miria Ch. ◆ KoMETA Virtual Live
Views: 92
Like: 33
Recording of the among us twitter spaces but now you see what I was actually doing in the background!!!! Just a vod. Pls let me stream pls.
[HASHTAGS ☆]
LIVE #MiriAlive
Fanart #MiriART / #MiR18a
Memes #Mimiries
Clips #MiriaClips
For schedules and more content:
☆
—————————————————————————-
◆ ELAINE 🎙️☄️
[Youtube] ☆
[Twitter] ☆
◆ VIRGIL 🗡❄️
[Youtube] ☆
[Twitter] ☆
—————————————————————————-
[CHAT RULES ☆]
◆ Please be considerate and respectful in chat. (Don't make me sedate you!)
◆ Keep all messages related to the stream.
◆ Personal conversations among chat members are prohibited; don't be impolite!
◆ Do not mention other VTubers unless I personally mention them first.
◆ All discourse will not be politically motivated.
Chat moderators are authorized to use moderation tools to neutralize threats. ☆
Report abuse to [email protected]
—————————————————————————-
[CREDITS ☆]
(BGM)
DOVA-SYNDROME –
まどろむネオンの部屋 written by NEKOZOU
ナイトカーテン written by かずち